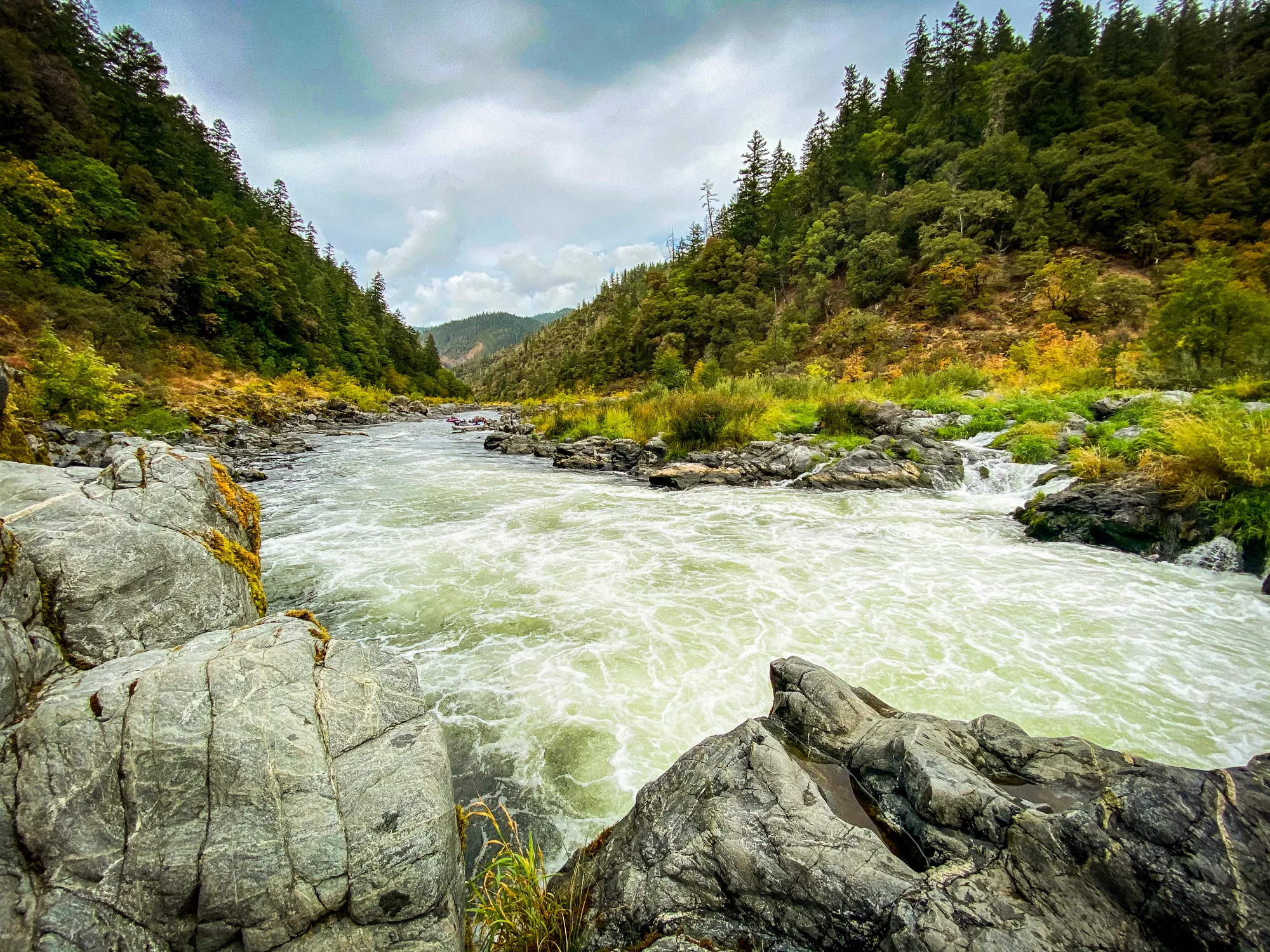 The Freeflow Podcast
a media project of Freeflow Institute
SEASON 1 | EPISODE 7
American Whitewater Scholars Showcase: Allison Fowle + Jack Henderson
4.23.2021 // PODCAST SEASON ONE
Today the Podcast features a showcase: two very different pieces, by writers from two distinct parts of our country, talking about two singular rivers, both of which are eligible for Wild and Scenic designation. Wild and Scenic is the strongest protection a river can receive. It ensures that a river is protected – forever – from dams, mines, or other potentially harmful development. Both of the pieces on the podcast today are connected to the Wild and Scenic Rivers Act. They're also connected to one another, and to one of our favorite river conservation organizations, American Whitewater.
Since 2019, Freeflow Institute has partnered with American Whitewater to provide scholarships to creative people who are passionate about rivers. The American Whitewater Scholarship supports Freeflow students who have good ideas for celebrating and protecting the rivers of our country.
Allison Fowle, a writer and educator based in Boise, Idaho, was a 2020 recipient of the AW scholarship. Allison's also a committed advocate for environmental justice, and she works hard to get young people involved with environmental issues ranging from climate change to salmon extinction. In a piece called "What's Mine is Ours," Allison takes us to Idaho – to the Frank Church Wilderness, the largest federally managed wilderness are in the lower 48 – and to the beloved and imperiled South Fork Salmon River. The South Fork is imminently threatened by mining, and appeared on American Rivers' top 10 most endangered rivers list in 2018, 2019, and again in 2020. The Nez Perce, Shoshone-Bannock and Shoshone-Paiute tribes have used this river for generations. Alison's story is an exploration of education, activism, and our capacity as individuals to act in the face of powerful entities – entities like the gold mining enterprise that continues to pursue rights to develop the South Fork Salmon River.
We met Jack Henderson in 2019 when he came to Freeflow as an American Whitewater scholar for our Yellowstone River Field Institute. Jack is an avid kayaker and enthusiastic conservationist, but he's also a cartographer – a map-maker. In his proposal for his 2019 AW scholarship, Jack was seeking support for a cartography and photography project focused on the Nolichucky River back home in the southern Appalachians of North Carolina and Tennessee. The section of the Yellowstone River that we paddled in Montana is now under consideration for Wild & Scenic designation within the Montana Headwaters Legacy Act. In 2020, Jack was asked to produce maps for the Montana campaign's congressional briefing booklets in partnership with American Whitewater, American Rivers, and the Greater Yellowstone Coalition. In his piece, Jack illustrates how a motivated member of the general public can become involved grassroots efforts to protect rivers – those in their own backyard, and those on the other side of the country.
Credits
Our theme music is by Nate Heygi and Wartime Blues.
The Freeflow Podcast is made possible by generous contributions from The Prop Foundation and the Montana Arts Council.
Rick White is a writer and producer of The Freeflow Podcast. His work has been published in The A.V. Club, High Desert Journal, Westword, and Camas, and was recently nominated for Best American Essays. He likes stories that are rich in mischief, especially the misadventures of lovable losers on impossible quests.
Stephanie Maltarich, a producer at The Freeflow Podcast,is an independent audio producer based in Gunnison, Colorado. She's reported and produced radio stories for NPR, Colorado Public Radio and Yellowstone Public Radio. She's contributed to the Out There Podcast and written scripts for Duolingo's language learning podcast. She discovered her love for audio storytelling while completing a Master's degree at the University of Montana.
The Freeflow Podcast is made with love in Montana, near the storied Blackfoot River.
Arlo, on the banks of the Blackfoot, during the summer months when weathered sticks, sunshine, and warm, flat rocks define his days.
Would your organization or brand like to support The Freeflow Podcast? Get in touch. We are excited to explore new and innovative partnerships.