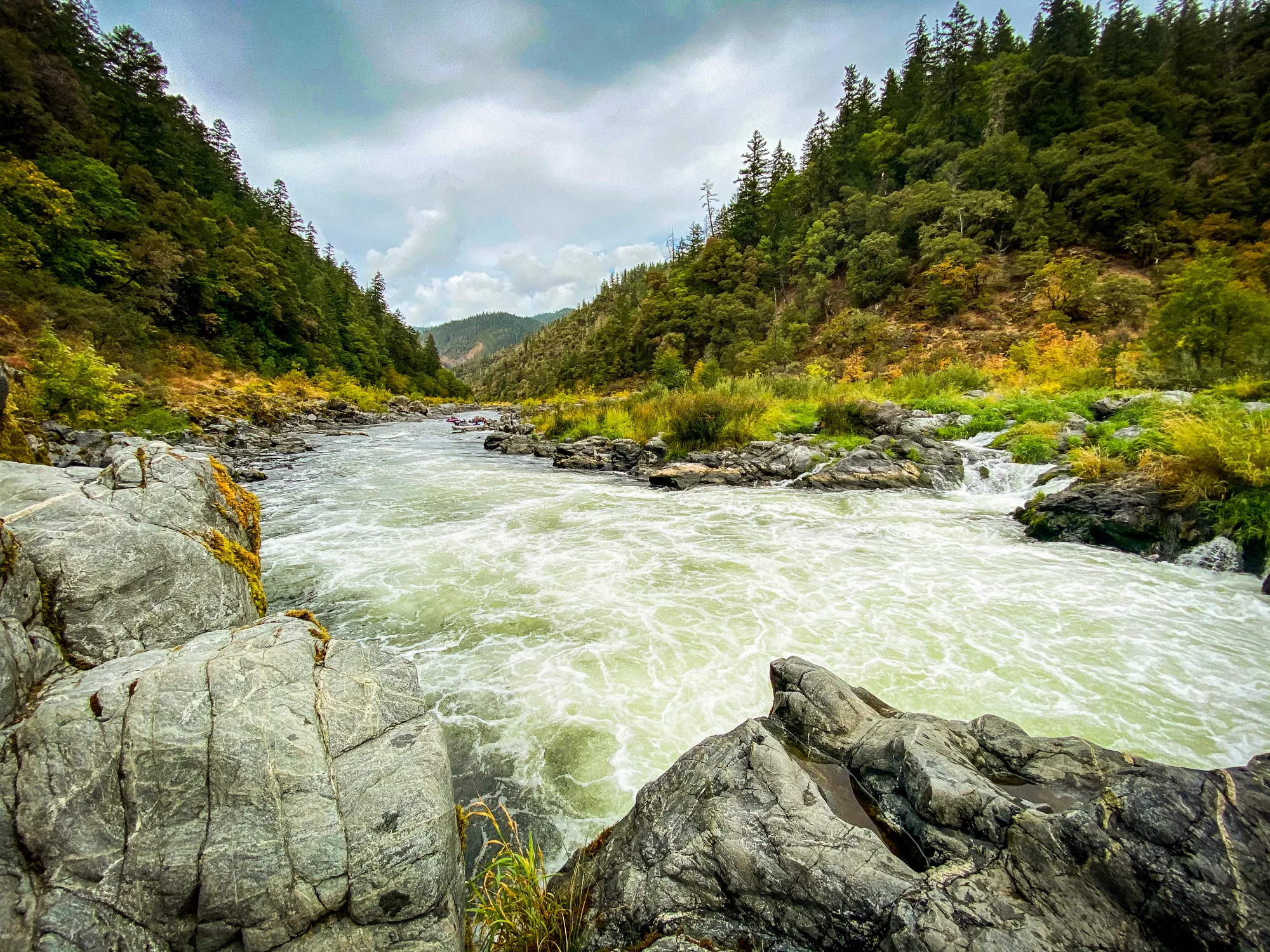 The Freeflow Podcast
a media project of Freeflow Institute
SEASON 1 | EPISODE 4
CMarie Fuhrman: Hells Canyon Revival
3.12.2021 // PODCAST SEASON ONE
If you aren't already familiar with CMarie Fuhrman, we are happy to introduce you to her today. CMarie's body of work includes poems, essays, books – gorgeous prose and observations on place, history, and the more-than-human world. She is the nonfiction editor at High Desert Journal,  and director of the Elk River Writers Workshop.  CMarie lives in the mountains of Idaho with her partner Caleb and their dogs, Carhartt and Cisco.  
In this episode of The Freeflow Podcast, CMarie reads a new iteration of her essay, "Hells Canyon Revival," which was first published in 2017. CMarie's story takes us to Hells Canyon on the Snake River, where she explores several dualities with her characteristically thoughtful prose. She considers the art and cultural histories that are buried beneath impounded water, the limitations of language, and one ancient salmon hidden behind bars, high above the waterline.
Hells Canyon dam is the next dam upriver from Lower Granite, which is the one of the four dams on the Lower Snake being considered for decommissioning after Republican Idaho congressman Mike Simpson recently proposed a controversial $33 billion plan to dismantle the earthen portions of these dams. The dam issue is not as simple as clean energy (or hydropower) and infrastructure versus healthy ecosystems and survival of salmon and killer whales. The Lower Snake River dam debacle is, on both sides of the discussion, an issue of legacy and pride.
CMarie's essay is a personal account of her relationship to the Snake River, the tension within the landscape and its history, and her place within its remaining wildness. After her reading of "Hells Canyon Revival," CMarie discusses the myriad binaries within the narrative and her own complicated history of relationship to rivers.
EXPLORE THE IDAHO WILDERNESS WITH CMARIE THIS SUMMER
Freeflow Institute's The Ecology of Wisdom
July 5 – 10, 2021
A five-day multidisciplinary writing workshop for women, on foot through the wild corridor of Idaho's imperiled and spectacular South Fork Salmon River, focused on history, biology, and the feminine in the wilderness of Idaho.
with CMarie Fuhrman / / LEARN MORE
Credits
Our theme music is by Nate Heygi and Wartime Blues.
The Freeflow Podcast is made possible by generous contributions from The Prop Foundation and the Montana Arts Council.
Rick White is a writer and producer of The Freeflow Podcast. His work has been published in The A.V. Club, High Desert Journal, Westword, and Camas, and was recently nominated for Best American Essays. He likes stories that are rich in mischief, especially the misadventures of lovable losers on impossible quests.
Stephanie Maltarich, a producer at The Freeflow Podcast,is an independent audio producer and writer based in Gunnison, Colorado. She loves a good story that allows her to explore issues related to the environment, the outdoors, and social justice. Her public radio stories have aired on NPR's Weekend Edition, Here and Now, Colorado Public Radio, Alaska Public Media, and more. She's also produced podcasts for outlets like The Dirtbag Diaries, Climate One, Out There, and Duolingo. Prior to working as a storyteller and journalist, Steph's work included a slew of interesting jobs: a commercial fisher(wo)man, adaptive ski instructor, Outward Bound instructor, international trip leader, English teacher, and hand-washing spy.
The Freeflow Podcast is made with love in Montana, near the storied Blackfoot River.
Arlo, on the banks of the Blackfoot, during the summer months when weathered sticks, sunshine, and warm, flat rocks define his days.
Would your organization or brand like to support The Freeflow Podcast? Get in touch. We are excited to explore new and innovative partnerships.