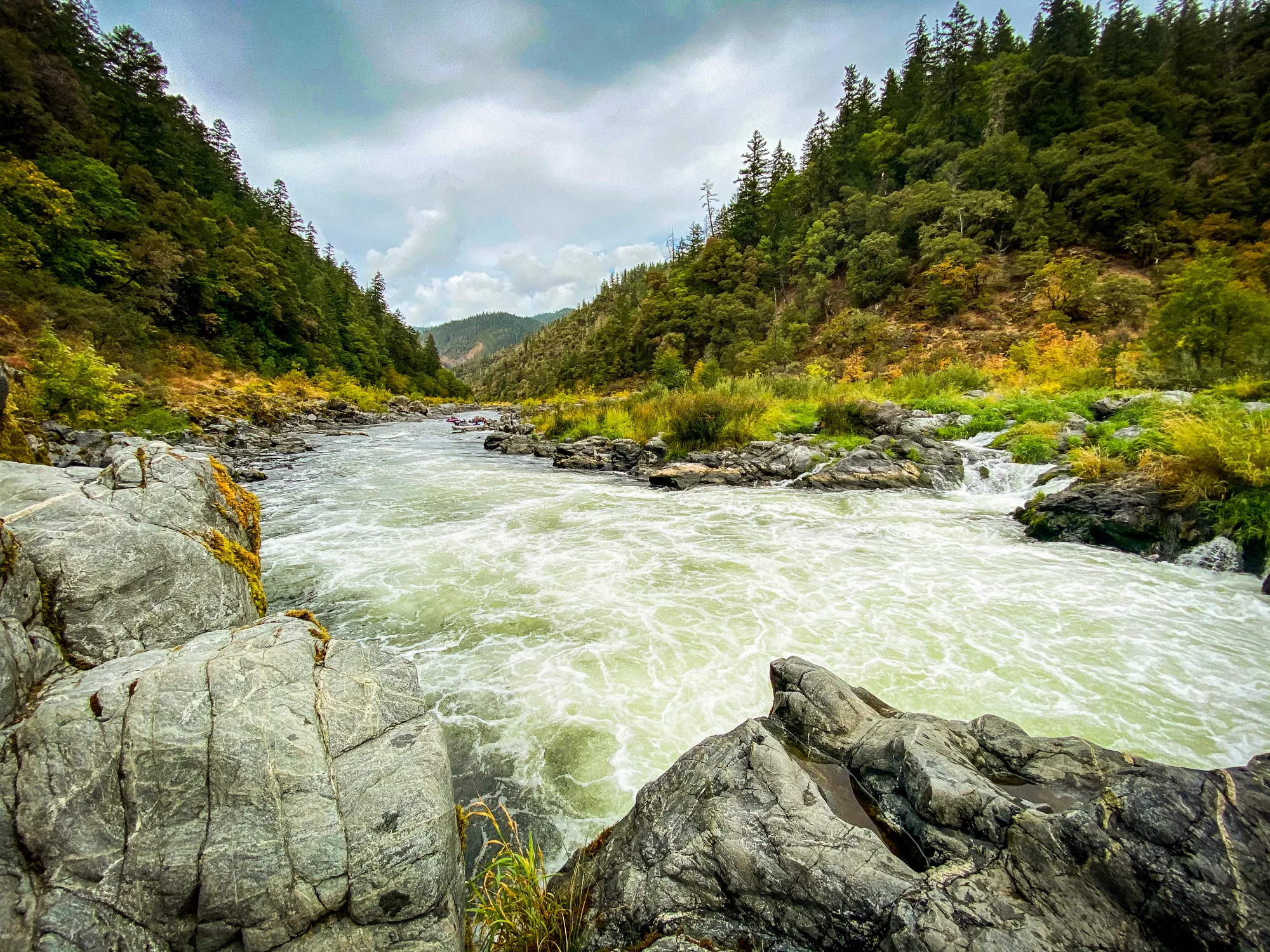 The Freeflow Podcast
a media project of Freeflow Institute
SEASON 1 | EPISODE 3
Hal Herring (part two): On making art, defining citizenship, and loving dogs
2.26.2021 // PODCAST SEASON ONE
"Life goes on, they say. What they do not say—what is perhaps best left ­unsaid—is that so much of the best of it will only happen once. What I learned was to pay attention. Look around, feel this, love this, believe this. It is this way. And it will never be this way again."

From "Seasons with Bear," by the venerable and inimitable Hal Herring.
This is part two of producer Rick White's conversation with Hal Herring, who led the first-ever Freeflow Institute course on the Missouri River in 2018. Rick and Hal rendezvoused on forested public land near Augusta, Montana in September 2020.
Throughout the episode, Hal reads excerpts from his essay "Seasons with Bear," about sharing a few years of his life with a beloved hunting dog.
The conversation is far-reaching and expansive. Hal talks about life in Montana's Bitterroot Valley, as well as anarchism, citizenship, and public lands. He discusses activism, advocacy, communication, and creative work; making a living with stories (and how true hunger is often a distraction from creativity, rather than a driving force toward it); and the dissolution of ego in journalists – a function of the volume of failures and rejections that writers must endure. Rick and Hal touch on Larry Brown and Cormac McCarthy. They settle on the hard truth that artists must be sensitive enough to create something beautiful, while also being strong enough to withstand the brutality of the world.
Hal led the very first Freeflow Institute course in 2018. Once he's finished penning his new and important book on public lands, we plan to lure him out to teach the field with us again.
Credits
Our theme music is by Nate Heygi and Wartime Blues.
The Freeflow Podcast is made possible by generous contributions from The Prop Foundation and the Montana Arts Council.
Rick White is a writer and producer of The Freeflow Podcast. His work has been published in The A.V. Club, High Desert Journal, Westword, and Camas, and was recently nominated for Best American Essays. He likes stories that are rich in mischief, especially the misadventures of lovable losers on impossible quests.
Stephanie Maltarich, a producer at The Freeflow Podcast,is an independent audio producer and writer based in Gunnison, Colorado. She loves a good story that allows her to explore issues related to the environment, the outdoors, and social justice. Her public radio stories have aired on NPR's Weekend Edition, Here and Now, Colorado Public Radio, Alaska Public Media, and more. She's also produced podcasts for outlets like The Dirtbag Diaries, Climate One, Out There, and Duolingo. Prior to working as a storyteller and journalist, Steph's work included a slew of interesting jobs: a commercial fisher(wo)man, adaptive ski instructor, Outward Bound instructor, international trip leader, English teacher, and hand-washing spy.
The Freeflow Podcast is made with love in Montana, near the storied Blackfoot River.
Arlo, on the banks of the Blackfoot, during the summer months when weathered sticks, sunshine, and warm, flat rocks define his days.
Would your organization or brand like to support The Freeflow Podcast? Get in touch. We are excited to explore new and innovative partnerships.