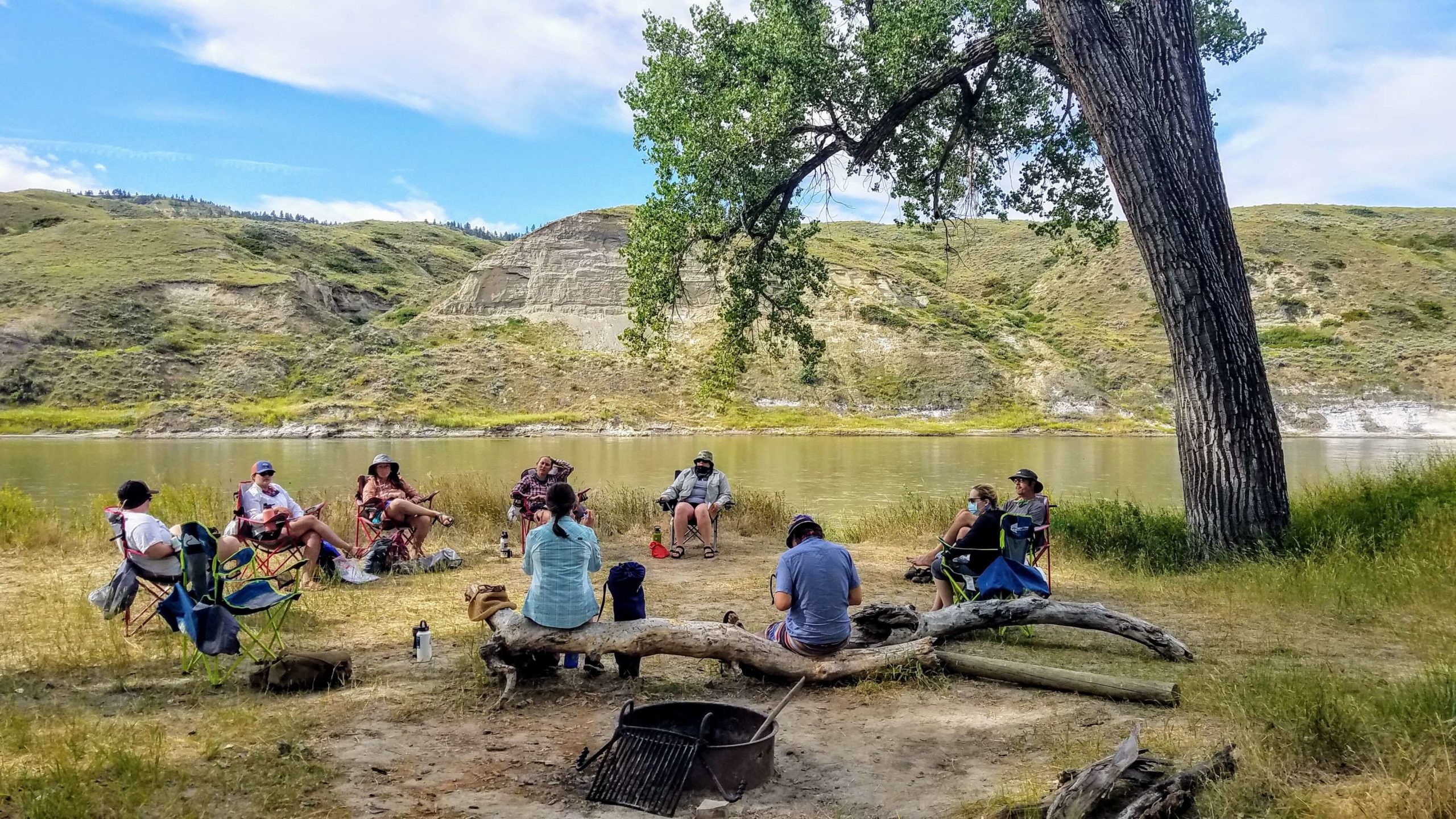 2022 Salmon River Workshop
Streams Cascading Empty ©
This workshop is full with a waiting list. Please contact us to place your name on the waiting list!
hosted by David James Duncan, author of The River Why and The Brothers K
23 – 28 JUNE, 2022  /  MAIN SALMON RIVER  /  IDAHO
A six-day celebration of magical Pacific Northwest salmon, ecological and cultural connectivity, and a vanishing legacy
"STREAMS CASCADING EMPTY"
What we will be seeking on the Salmon, to paraphrase my long-time friend and hero, Wendell Berry, is "knowledge that cannot be taken from us by power or by wealth." Knowledge that will stop our ears to the powerful when they ask for our faith, and to the wealthy when they ask for our land and our work. We will speak to each other as our place has taught us to speak, and as it has spoken to us. We will read fellow writers who demonstrate the value of speaking publicly what cannot be taught or learned in public. We will listen, privately, to the voices that rise up from the pages of books and from our own hearts. We will be silent and listen to the voices of streambanks and trees and open mountainsides. We'll heed the songs and sayings by which each place speaks for itself. Quoting Wendell: "We will found our hope, then, on the ground beneath our feet, lighted by the light that falls freely upon it after the darkness of the nights and of our ignorance and madness." We will let the earth be lit, too, by the light that is within us all.

– David James Duncan, 2020
ABOUT David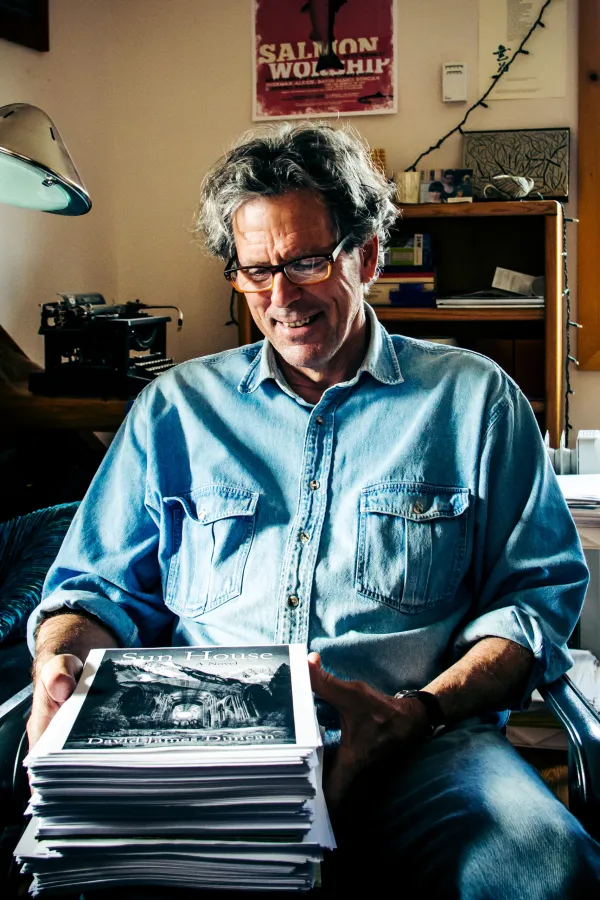 David James Duncan is the author of the novels The River Why and The Brothers K, the story collection River Teeth, the nonfiction collections My Story as Told by Water and God Laughs & Plays, and two fast response activist books, Citizen's Dissent (with Wendell Berry) and The Heart of the Monster (with Rick Bass). His work has won the Western States Book Award, three Pacific Northwest Bookseller's Awards, the American Library Association's 2004 Award for the Preservation of Intellectual Freedom (alongside Wendell), a National Book Award nomination, an honorary doctorate from University of Portland, and has appeared in more than fifty anthologies including The Pushcart Prizes, Best American Sports Writing, Best American Essays (twice), and Best American Spiritual Writing (six times). David has spoken far and wide on imaginative and spiritual freedom, the charms of the lay contemplative life, the tragicomedy of the writing life, the crucifixion of the living earth, and the assassination of American democracy by the Supreme Court's creation of a bogus "Corporate Person."
ABOUT THE WORKSHOP
Learn and share information about salmon: the fish, the ecological systems they support, the cultures to whom they are vital, and the literature and lore around them, as well as the river that shares their name.
Develop your knowledge of the techniques, principles, and devices of personal narrative, environmental writing, and creative nonfiction.
Develop an understanding of the Salmon River corridor and the nuances of its associated ecosystems, human histories, and the contemporary challenges and issues facing the region. 
Consider your moral or ethical accountability for protection of wild spaces, as well as the impact that societal, ecological, and personal decisions or forces can have on those places
In the mornings, we will engage with a key question, goal-setting practice, or discussion to help focus and guide our writing. Time is set aside for writing and reading during lunches, and each afternoon, at each new camp we visit, we will regroup for seminar-style discussion. In the evenings, we will write and reflect, independently or in small groups.
Integral to the course is intentional exploration of place, as a group and as individuals. An element of personal challenge is also fundamental to a Freeflow experience. You will be encouraged to step beyond the limits of comfort – physically, intellectually, and creatively. Freeflow staff will be there to guide and support you as you move through this landscape. Students with disabilities are also encouraged to apply and participate, as special accommodations are easily made.
Participants will receive a list of preparatory readings, films, and podcasts to be reviewed before the workshop.
The course is accredited through the University of Montana, and optional college credit is available for undergraduate and graduate students.
The course may also count toward continuing ed credits for professionals in some fields. (Check with your organization to see if the workshop can count toward your professional development!)
IS THIS COURSE A GOOD FIT FOR YOU?
All writers from all backgrounds are welcome. Established and emerging writers of all genres are encouraged to apply.
Journalists, nonprofit communicators, university writing students, science writers, creative writers, and environmental writers will certainly find this workshop valuable.
There is no prerequisite of publication or formal writing education, but students should be excited to learn about storytelling as a form of expression, activism, or connection to places and people.
COSTS + DEADLINES
Because we believe teachers and students need regenerative outdoor experiences more than most, Freeflow always extends a discount to contracted educators and enrolled students.
The program cost includes:
daily writing workshops, discussions, and one-on-one sessions with David James Duncan and Freeflow staff
transportation between Missoula, Montana and the Salmon River
all meals, snacks, beer, and wine on the river trip
professional, licensed river guides
all National Forest permits and fees
personal flotation devices (PFDs) and all river safety gear
tents and super comfy sleeping pads
Sleeping bags may be rented for $40.
Guide gratuities are not included in the program cost. We encourage you to give your river guides some love, and we are happy to discuss norms for tipping – just ask.
Registration and payment deadline TBA. Capacity on this course is 14 students, and we will close registration once the roster is full.
All deposits and payments are non-refundable. Payment plans are available. Payments can be made by mailing in an old-fashioned check, or by credit card or bank transfer via the link in your electronic invoice.
OUR PROFESSIONAL OUTFITTING PARTNER
Since 1989, family-owned and Montana-based Lewis & Clark Trail Adventures has been sharing the rivers of the West with visitors and locals alike. The Freeflow Institute is proud to work with LCTA as our USFS and USDA – Salmon National Forest licensed and permitted professional outfitter for this trip.