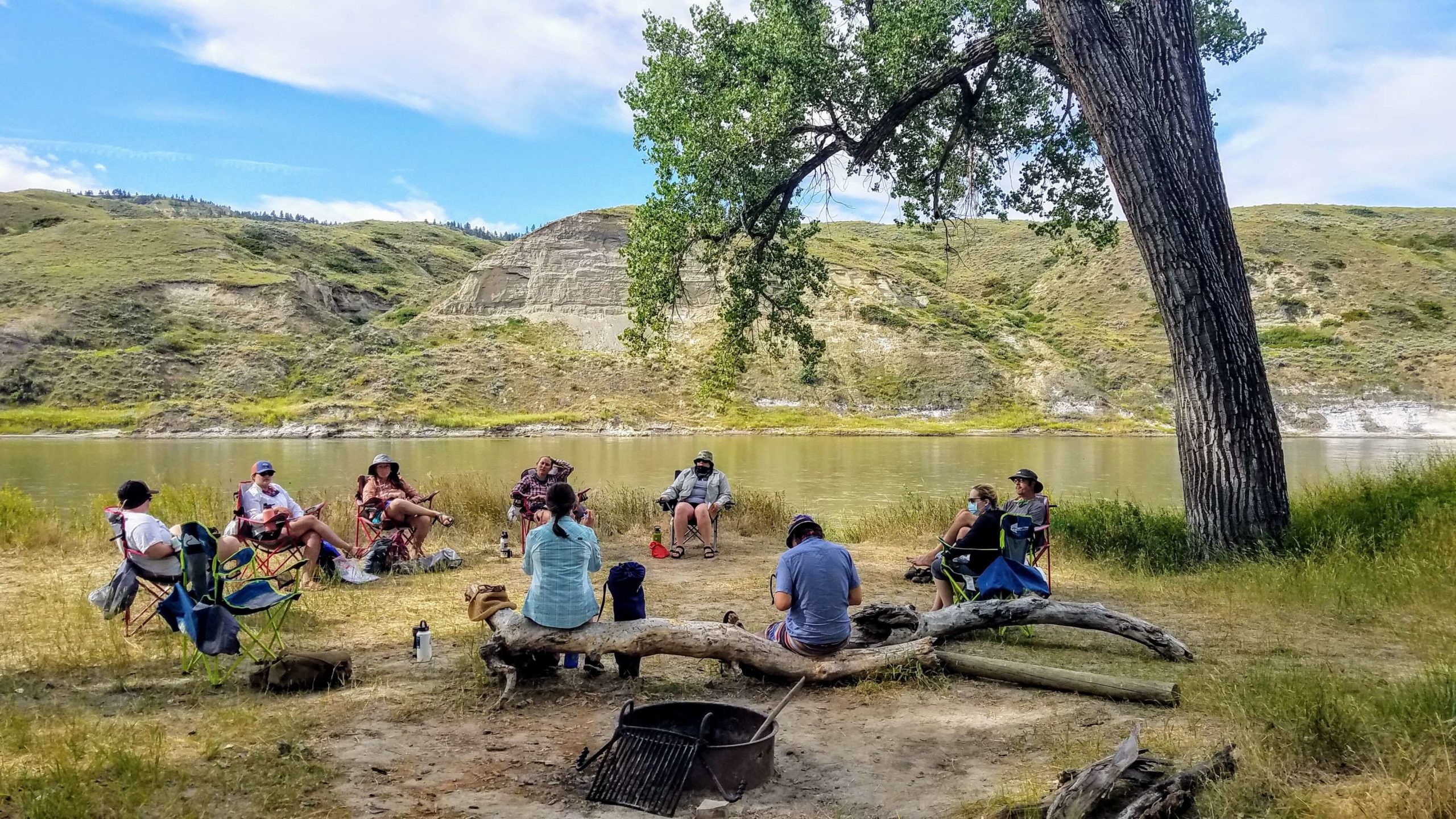 2021 Gates of Lodore Workshop
hosted by William deBuys, award-winning author, conservationist, and Pulitzer Prize finalist
September 3 – 8, 2021 / Green River, Utah
A five-day creative exploration of the Green River's Gates of Lodore, focused on observing, synthesizing, and writing about change
ABOUT William
William deBuys is a writer and conservationist based in Santa Fe, New Mexico. He is the author of The Walk and River of Traps, coauthored with photographer Alex Harris, which was a finalist for the 1991 Pulitzer Prize for general nonfiction and a 1990 New York Times Notable Book of the Year. DeBuys's other books are Salt Dreams: Land and Water in Low-Down California, which received a Western States Book Award, Seeing Things Whole: The Essential John Wesley Powell, A Great Aridness, and The Last Unicorn. His shorter work has appeared in many publications, including Story, Orion, and the New York Times Book Review.
Read William's conversation through letters with David James Duncan in Orion Magazine.
DeBuys' instructional philosophy, in his words:
Writing is both art and craft. I doubt that much about the art of writing can be taught—the muses confer their inspiration or hold it back in different ways for different people. But craft is a different matter. The writer's toolbox invites our attention, and with practice we can learn to use its contents better. Narrative tension, the magic of voice, the importance of strong verbs, word placement, and telling detail—these "elements of style" and many others can expand our expressive possibilities, just as different kinds of chisels and saws broaden what a carpenter can do. Sometimes just identifying a tool and giving it a name can help a student start to use it. I also like to emphasize that reading well is vitally important: the prose of great writers helps us train our inner ear to recognize the sound of a good sentence, to know the qualities we want to impart to our own work. And then we come back to the question of art, and the strategies we employ to make ourselves more available to the muses' intervention. Beyond that, there is only practice, practice, and more practice. With a modicum of encouragement, the committed writer will write any way and anyway.
ABOUT THE WORKSHOP
Cultivate and refine your knowledge of the themes, techniques, and styles of various nonfiction and environmental writers.
Consider the history of the region and will discuss the notion of Dinosaur National Park as the "birthplace of the hydraulic West."
Analyze the effects and implications of climate change in the American West.
Consider change as both noun and verb within the context of social and ecological systems.
Explore the Green River corridor and the nuances of its associated ecosystems, human histories, and the contemporary challenges and issues facing the region.
The Gates of Lodore Workshop will feature daily craft lectures from William, generative exercises, workshopping sessions, and ample opportunities for discussion and discovery.
An element of personal challenge is fundamental to a Freeflow experience. To that end, the workshop incorporates movement – along the river and through the landscape – as well as intentional exploration of place, as individuals and as a group.
Participants will receive a list of readings, audio pieces, and video to be reviewed before the course. Participants will be expected to prepare fully by reviewing all required items on the media list. The cohort will convene two times via Zoom in the month prior to meeting in Vernal for the field experience.
The course is accredited through the University of Montana, and optional college credit is available for undergraduate and graduate students.
The course may also count toward continuing ed credits for professionals in some fields. (Check with your organization to see if the workshop can count toward your professional development!)
PLAN YOUR ADVENTURE
Evening of September 3, 2021 ORIENTATION in Vernal, Utah
Morning of September 4 – afternoon of September 8, 2021 FIELD EXPERIENCE on the Green River
COSTS + DEADLINES
We will begin reviewing the final round of applications on August 17, 2021.
Because we believe teachers and students need regenerative outdoor experiences more than most, Freeflow always extends a discount to contracted educators and enrolled students.
The program cost includes:
daily writing instruction and one-on-one sessions with William deBuys and Freeflow staff
pre-course reader and course materials
transportation between Vernal, Utah and the Green River
delicious meals, snacks, beer, and wine on the trip
professional, licensed river guides
all taxes and access fees
waterproof bags, lifejackets, and all specialized river gear
Sleep kits (sleeping bag + pad + pillow) may be rented for $40.00; tents for $20.
Guide gratuities are not included in the program cost. We strongly suggest giving your river guides some love, and we are happy to discuss norms for tipping – just ask.
All deposits and payments are non-refundable. Payment plans are available. Payments can be made by mailing in an old-fashioned check, or by credit card or bank transfer via the link in your electronic invoice.
OUR PROFESSIONAL OUTFITTING PARTNER
Since 1979, locally-owned, Vernal-based Dinosaur River Expeditions has been sharing the magic of the Green and Yampa Rivers with visitors from across the world. Owners Tyler and Jennifer Callantine share our passion for healthy rivers, and Freeflow is proud to work with DRE as our licensed and permitted professional outfitter for this trip.