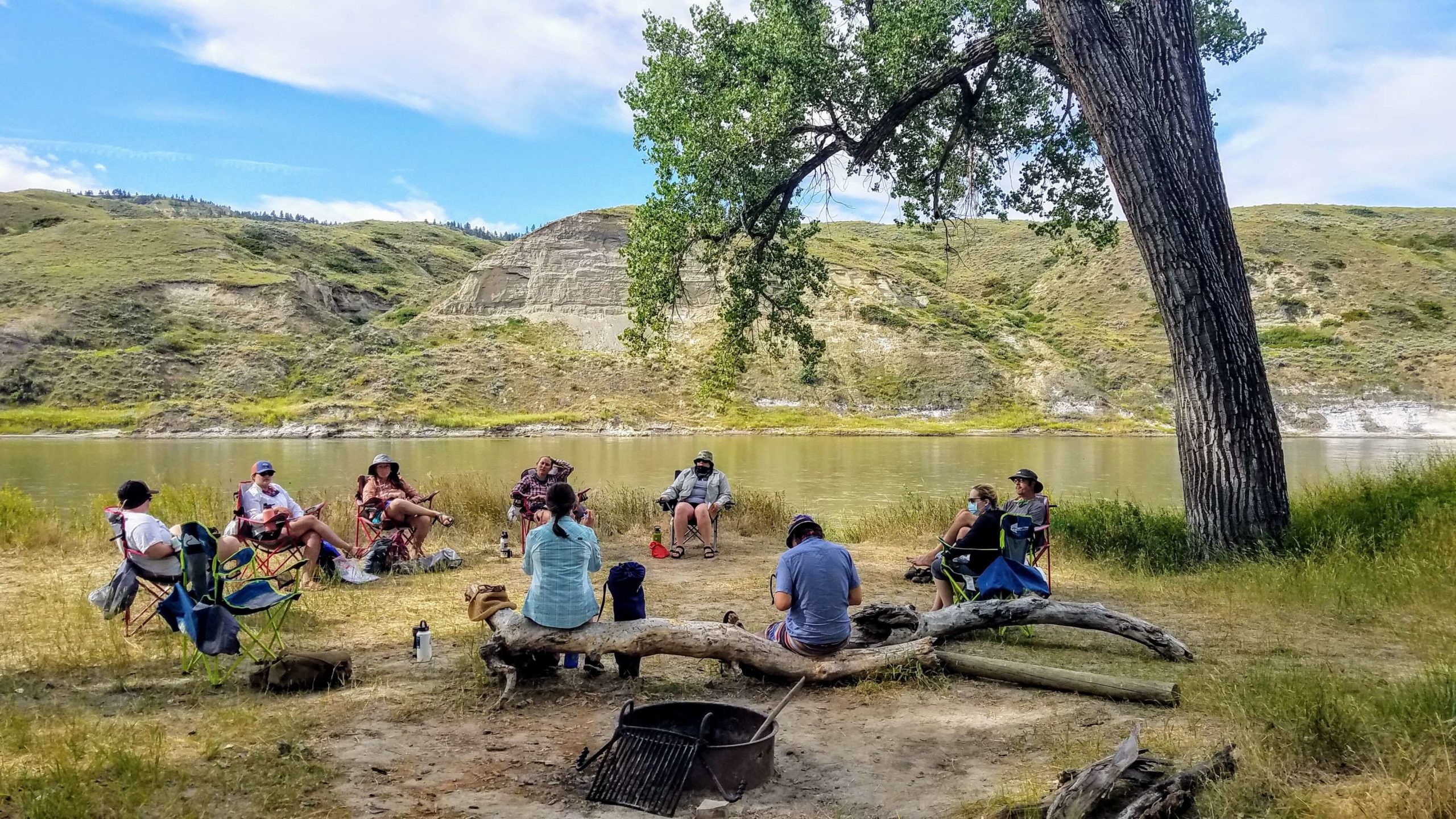 2022 Blackfoot River Workshop
Silence: The Daily Practice
hosted by Chris La Tray, author of One-Sentence Journal: Short Poems and Essays From the World At Large
June 30 – July 2, 2021 / Big Blackfoot River, Montana
A three-day contemplative exploration of the Blackfoot River, focused on making time for silence, for close observation using all of the senses, and for developing a consistent, daily practice of getting words on the page
ABOUT Chris
Chris La Tray is a Métis writer and storyteller. His first book, One-Sentence Journal: Short Poems and Essays From the World At Large (2018, Riverfeet Press) won the 2018 Montana Book Award and a 2019 High Plains Book Award. His next book, Becoming Little Shell, will be published by Milkweed Editions in Spring 2022. Chris is an enrolled member of the Little Shell Tribe of Chippewa Indians and lives near Missoula, Montana.
Listen to Ed Roberson's interview with Chris on Mountain & Prairie Podcast.
The Blackfoot River Workshop will feature daily craft lectures from Chris, generative exercises, and plenty of space for reflection, connection, and exploration. This workshop will feature unique exercises that include sitting in observation; engaging movement as a key element in breaking free creative energy; and practicing live storytelling. You will be encouraged to recognize the importance of making time for reflection; to celebrate the absolute importance of being curious, and being kind; and to recognize the importance of your personal story.
An element of personal challenge is fundamental to a Freeflow experience. To that end, the workshop incorporates movement – along the river and through the landscape – as well as intentional exploration of place, as individuals and as a group.
Participants will receive a list of readings, audio pieces, and video to be reviewed before the course. Participants will be expected to prepare fully by reviewing all required items on the media list. The cohort will convene two times via Zoom in the month prior to meeting in Missoula for the field experience.
The course is accredited through the University of Montana, and optional college credit is available for undergraduate and graduate students.
The course may also count toward continuing ed credits for professionals in some fields. (Check with your organization to see if the workshop can count toward your professional development!)
PLAN YOUR ADVENTURE
Evening of June 29, 2021 ORIENTATION in Missoula, Montana
Morning of June 30 – evening of July 2, 2021 FIELD EXPERIENCE on the Blackfoot River
IS THIS COURSE A GOOD FIT FOR YOU?
All writers and storytellers from all backgrounds are welcome. Established and emerging writers of all genres and levels are encouraged to apply.
There is NO prerequisite of publication or formal writing education. Students should be compelled learn about writing as a form of contemplation, expression, edification, activism, or connection to places and people.
COSTS + DEADLINES
Because we believe teachers and students need regenerative outdoor experiences more than most, Freeflow always extends a discount to contracted educators and enrolled students.
The program cost includes:
daily writing instruction and one-on-one sessions with Chris La Tray and Freeflow staff
pre-course reader and course materials
transportation between Missoula, Montana and the Blackfoot River
delicious meals, snacks, beer, and wine on the trip
professional, licensed river guides
all taxes and access fees
waterproof bags, lifejackets, and all specialized river gear
If you don't have a tent, sleeping bag, or sleeping pad, please let us know and we'll help you find these essential items.
Guide gratuities are not included in the program cost. We strongly suggest giving your river guides some love, and we are happy to discuss norms for tipping – just ask.
Registration and payment deadline has been extended to May 15, 2021. Capacity on this course is 14 students, and we will close registration once the roster is full.
All deposits and payments are non-refundable. Payment plans are available. Payments can be made by mailing in an old-fashioned check, or by credit card or bank transfer via the link in your electronic invoice.