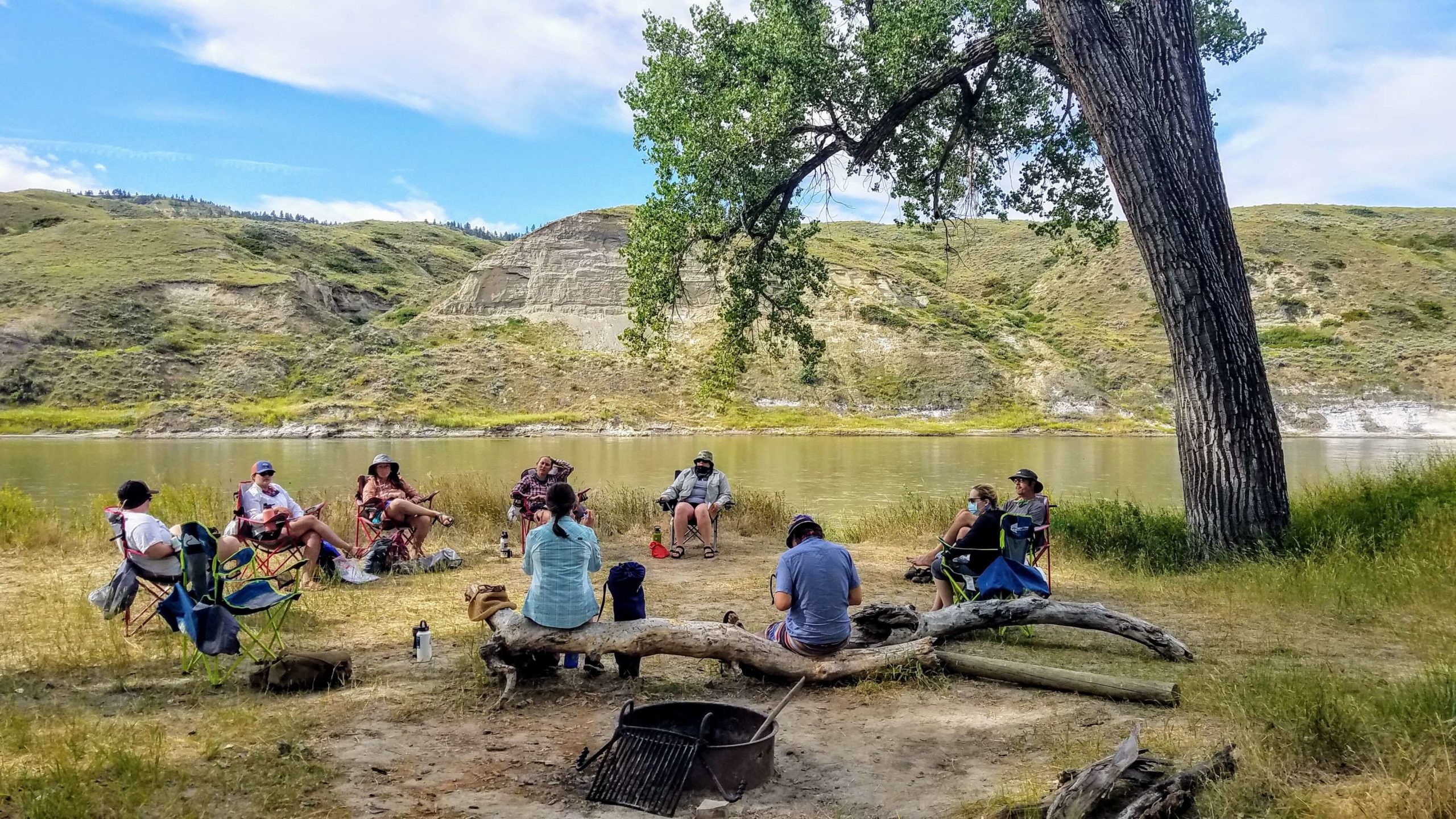 2020 Rogue River Workshop
Making Your Own Weather: Finding a Voice and Finding an Audience in an Evolving Media World
hosted by Brendan Leonard, author of Sixty Meters to Anywhere and creator of Semi-Rad.com
24 – 28 SEPTEMBER 2020  /  ROGUE RIVER  /  OREGON
 A five-day workshop in one of the Northwest's most fabled and inspiring rivers, focused on writing for, and finding an audience in, a dynamic media landscape.
A Note from Freeflow About This Workshop
While this is perhaps a challenging time to think about river trips, we invite you to take a do some dreaming with us and hope for widespread healing, regeneration, and recovery. We are redirecting Brendan Leonard's workshop to a later date, in hopes that we can run the trip in September. The workshop is now scheduled for late September on Oregon's spectacular Rogue River.
"MAKING YOUR OWN WEATHER"
"Whether it's a 140-character tweet, a 400-page book, or a feature-length documentary film, the story is the heart. In this course, we'll explore, understand, and practice creating stories in diverse formats, as well as examine the various avenues to finding an audience for our work, in both traditional publishing avenues and DIY and self-publishing."

– Brendan Leonard, 2020
ABOUT THE WORKSHOP
Learning Targets:
Learn to identify the characteristics of a successful personal story.
Refine your knowledge of the themes and styles of various nonfiction and adventure writers.
Explore the process of being published in traditional and beyond-traditional media outlets.
Develop an understanding of the Rogue River corridor and the nuances of its associated ecosystems, human histories, and the contemporary challenges and issues facing the region. 
Consider your moral or ethical accountability for protection of wild spaces, as well as the impact that societal, ecological, and personal decisions or forces can have on those places
The Rogue River Workshop will feature daily craft lectures from Brendan, generative exercises, workshopping sessions, and ample opportunities for discussion.
An element of personal challenge is fundamental to a Freeflow experience. To that end, the workshop incorporates movement – along the river and through the landscape – as well as intentional exploration of place, as individuals and as a group.
Participants will receive a short list of preparatory readings, podcasts, and films to be reviewed before the workshop.
The course is accredited through the University of Montana, and optional college credit is available for undergraduate and graduate students.
The course may also count toward continuing ed credits for professionals in some fields. (Check with your organization to see if the workshop can count toward your professional development!)
PLAN YOUR ADVENTURE
Evening of September 23, 2020 ORIENTATION in Grants Pass, Oregon
Morning of September 24 – evening of September 28, 2020 FIELD EXPERIENCE on the Rogue River
IS THIS COURSE A GOOD FIT FOR YOU?
All journalists, writers, and storytellers from all backgrounds are welcome: Established and emerging writers of all genres are encouraged to apply.
Journalists, nonprofit communicators, university writing students, science writers, creative writers, and environmental writers will find this workshop valuable.
There is no prerequisite of publication or formal writing education, but students should be excited to learn about storytelling and publishing.
COSTS + DEADLINES
Because we believe teachers and students need regenerative outdoor experiences more than most, Freeflow always extends a discount to contracted educators and enrolled students.
The deadlines for our 2020 scholarships have been extended. Please find more information HERE.
The program cost of $2399 includes
daily writing instruction and one-on-one sessions with Brendan Leonard and Freeflow staff
pre-course reader and course materials
transportation between the town of Grants Pass and the Rogue River
delicious meals, snacks, beer, and wine on the trip
professional, licensed river guides
all taxes and government access fees
camping gear, waterproof bags, lifejackets, and all specialized river gear
Guide gratuities are not included in the program cost. We strongly suggest giving your river guides some love, and we are happy to discuss norms for tipping – just ask.
Registration and payment deadline is JULY 30, 2020. Capacity on this course is 14 students, and we will close registration once the roster is full.
All deposits and payments are non-refundable. Payment plans are available. Payments can be made by mailing in an old-fashioned check, or by credit card or bank transfer via the link in your electronic invoice.
Our Professional Outfitting Partner
Freeflow is proud to partner with ARTA River Trips for this course. ARTA was founded in 1963 and, as a non-profit adventure company, continues to donate its profits to river-focused conservation groups.